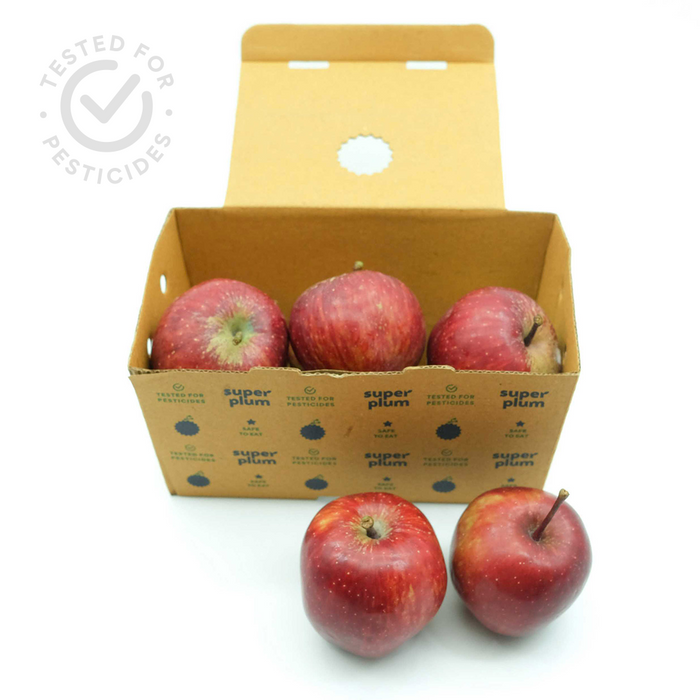 Baby Apple Indian: 500 gm pack Delhi NCR
The first harvest from Himachal is here!
Enjoy the freshest, juiciest apples from Superplum now!!
Each pack has 6 pieces with net weight of approximately 500 gm.
Healthier for your family. The proof is on the pack!

Our promise to provide you safe to eat fruits means that these apples are tested for pesticides. To view the pesticide test report and to see the farm where your fruit came from, make sure you scan the QR code on the pack. And if you like the fruit, do show your appreciation to the farmer by sending them an extra amount from the scan page. Our digital supply chain makes it all possible!
 Delivery takes place typically within 72 hours of placing the order.