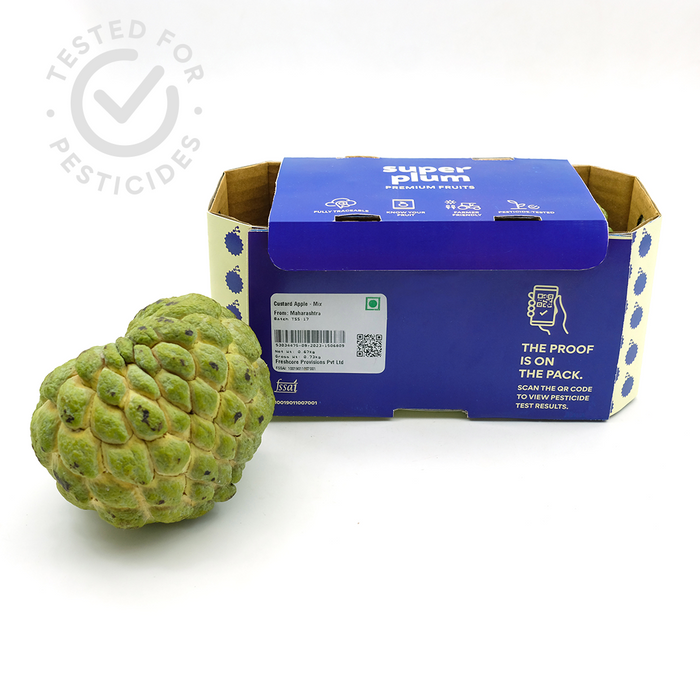 Indian Custard Apple : 1kg Delhi NCR
Custard apple (Sitaphal) flourishes best in dry and hot climates.
Nature's delicious gift to mankind, enjoy this festive season with the luscious custard apple!
Each piece has a net weight of approximately 250 - 300 gms
Orders typically take 48 hours to reach. 
To be consumed within two days of delivery.
NOTE: These are NOT tested for pesticide residue.